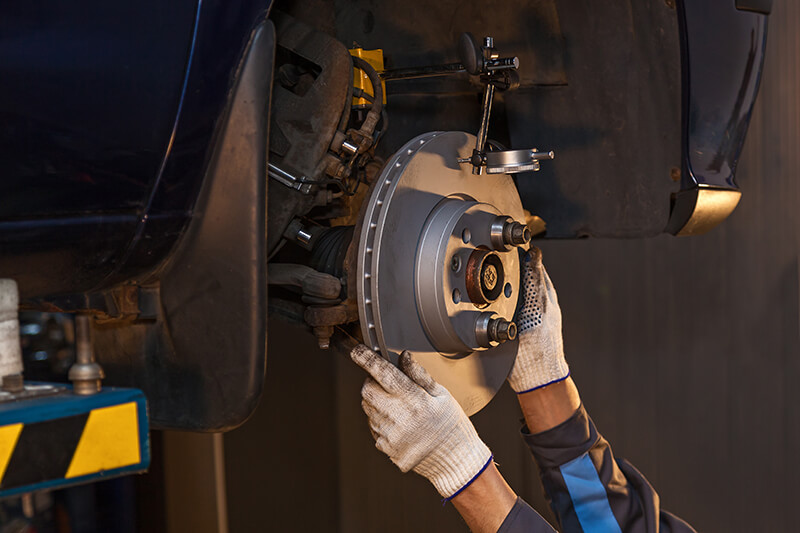 Enjoy Our October 2018 Special Offers for Auto Services in Mission Viejo
Angel's Transmission and Auto Repair
announces it's special offers for the month of October to help you save money on some of our services. For this month, we are offering 
Coolant Flush for only 99$
and
Brake Service for only $225
.
Coolant Flush Special Offer in Mission Viejo
Flushing your coolant is ideal to keep you engine's cooling system, radiator, heater core, and engine clean. It also keeps the rust or corrosion at bay and prevents your car from freezing or overheating. During a coolant flush, we first drain the old coolant from the radiator. After that, we fill the radiator with distilled water and coolant flush chemical. It is necessary to drain old coolant and replace it with new coolant at regular intervals.
Top Signs Your Car Needs a Coolant Flush
Temperature gauge on your car keep fluctuating between normal and hot
There's a pooling of coolant or anti-free under your car
You hear a grinding sound coming from the car's engine section
You can see visible signs of corrosion in the coolant section
You see steam coming from under the hood
Brake Service Special Offer in Mission Viejo
Your car's brake system is there for one purpose only–to stop your vehicle. However, it takes more than one component to ensure your brake does its job. Don't wait until you have a brake problem because the solution always cost much more than if you regularly have it checked and catch any problems early on before you experience a failure. The brake system is your car's number one safety mechanism so it's important to pay attention to the warning signs of impending problem. Your safety depends on it.
Brake Warning Signs
When the brake light on the dashboard glows amber, indicating problem with brake system
When the brake light on the dashboard turns red, indicating a system imbalance
When the brake pedal is sticky, spongy or slow to respond
When you hear a screeching or grinding sound when braking
Your car is taking longer than usual to stop
When you smell a burnt odor when hitting the brakes
Angel's Transmission and Auto Repair located in Mission Viejo has been serving South Orange County communities for over 20 years years! We are a locally-owned and operated transmission repair shop, where you will receive top quality transmission repair and professional auto services. Our certified and highly-experienced technicians takes pride in each and every car they work on. We are equipped with the latest computer diagnostic tools and technology to ensure your vehicle is accurately assessed and repaired quickly. We deliver excellent service and treat every customer with respect and always provide honest answers regarding your car.
To redeem, print this page, bring it to our center to present at time of service. Our October special offers expire on 10/31/2018. Browse our website and if you have any questions, don't hesitate to call us at (949) 587-9060 or mail us at info@angelstransmissions.com  as we are pleased to assist you.
Angel's Transmission & Auto Repair in Mission Viejo is a full service shop. Our auto technicians are highly-trained, experienced and certified in all types of automatic, manual and 4WD transmission repairs.